LICO has been operating successfully for almost 20 years in the precision metering field.
Its high-tech feeding systems are applied to many industrial sectors as food, chemicals, pharmaceuticals, plastics and rubber.

The main share of its activities regards systems for processing plastics. Thanks to the many feeding plants installed worldwide LICO is renown for its know-how and experience in designing feeding plants for extrusion.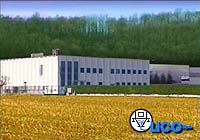 New plant in
Arcisate (VA)